"For once you have tasted flight, you will walk the earth with your eyes turned skywards, for there you have been and there you will long to return."
Leonardo da Vinci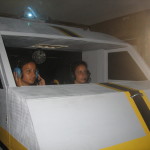 I always wanted to build a Flight Simulator and now it's time to start! Soon I will publish pictures, electronic devices used and anything else related to my Flight Sim! The software I'll use will be Microsoft FSX and X-Plane.
CLICK HERE FOR THE SCREENSHOTS PHOTOGALLERY!
CLICK HERE FOR THE CONSTRUCTIONS PHOTOGALLERY!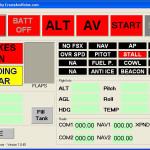 FSX Automation software
Control your airplane! Turn ON and OFF the master battery, Alternator and Avionics. Auto-Start engines, take brakes OFF. Lights for NAV, AutoPilot, PANEL, STROBE, TAXI, LANDING, BEACON, Fuel Pump, STALL, COWL, OVERSPEED, PITOT! Flight information like Altimeter, Above Ground Level, Heading, Pitch, Roll and outside Temperature! Engine monitor: RPM, Speed and G-Force. Fill Tank with a push of a button. Also Radio Panel with NAV1, NAV2 and Transponder!

CONTACT US if you like a copy!